Falck Radio
Advance Electric Co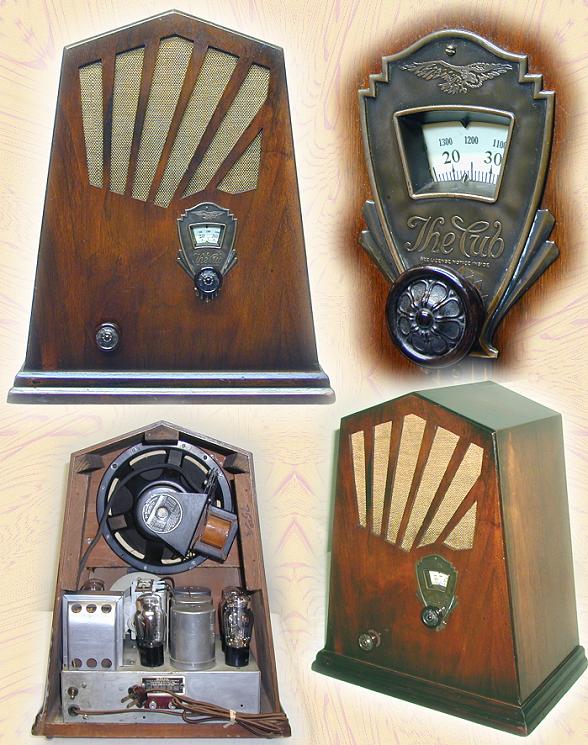 The Falck "Cub"
click any area above for enlarged views
I can only assume that the "Cub" is Falck's first model as I can find no information to indicate otherwise. Circa 1930, A poor performing radio, 6 tubes, 2 tuned TRF circuits. Tube line up: 2 #26 RF, #27 det, #26 audio, #71A audio out & #80 rectifier.
The performance can be improved by changing the method of controlling the volume and adding an AVC circuit.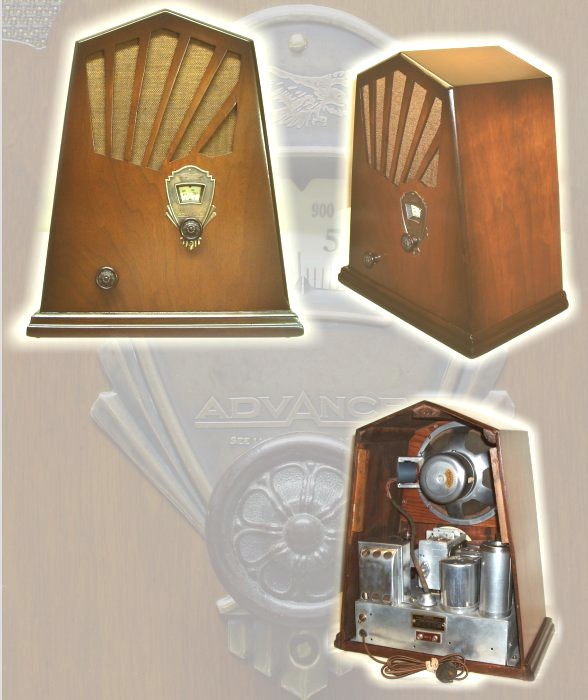 The Falck "Advance"
click any area above for enlarged views
Apparently Falck's second model, looks just like the "Cub" but the circuitry is quite different, utilizing screen grid tubes. A much better performer. This model's schematic is in Riders II. Circa 1931, a 6 tube TRF circuit, tube line up: 2 #24A RF, #27 det, #24A audio, #45 audio out & #80 rectifier.
The schematic for the "Cub" and the above model is unavailable anywhere else as far as I know. When I acquired the two models (the "Cub" and "Advance") the "Cub" had been severely butchered & worked over and by amateurs. The "Advance" schematic can be found in "Riders" II but none exist for the "Cub".....so I painstakingly drew one. My schematic includes component values, parts locations, voltage measurements, photos and tube layout.

< replica dial scale available
Schematic set available for both models - > Purchase
| | |
| --- | --- |
| return | the Radio has been sold |