Hickok 288AX Signal Generator
Universal Crystal Controlled Signal Generator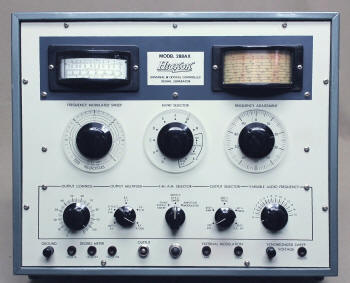 inside, shields in place

inside, shields removed
One of Hickok's finest RF signal generators. The 288AX features variable sweep and variable audio frequencies.
Here's a brief list of the features and specs:
Frequency coverage: 125 - Kc - 170 Mc in 8 bands

(the 2 highest bands relies on harmonics)

Crystal controlled frequencies: 100 & 1000 Kc

Variable modulation up to 50% with external input

Built-in meter that can be used as a VTVM, % Modulation or DB meter.

< Instruction manuals and tube test set-up charts available for the above and other models
| | |
| --- | --- |
| return | the instrument has been SOLD, photo reference only |