Western Electric 10-D
Loud Speaking Telephone Outfit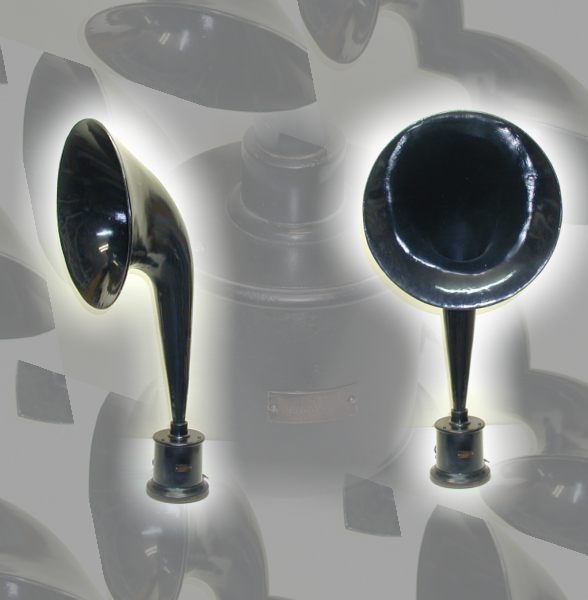 click on driver area for enlarged view
Circa early 1920's Western-Electric horn speaker model 10D or as identified by W-E; "Western Electric 10-D Loud Speaking Telephone outfit". The last patent date is Dec. 13, 1921. This is an excellent performing speaker with clear, loud sound.
> more info about 1920's radio speakers
< Western Electric model 7-A audio amplifier info
< Owners -Operating manual for 7-A Amplifier and 10-D loudspeaker & other Western Electric equipment
< AVAILABLE: Vintage original style cable with phone tip "pin plugs" (like shown on the above speaker).