Philco NOS vintage record player
model M-15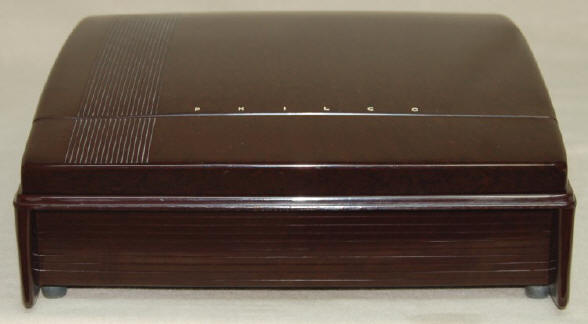 Although the LP (33 1/3) speed recordings were first introduced in the early 1930s, they did become very popular until the late '40s. This has to be one of the earliest LP record player attachments. Single speed, single play in an all Bakelite cabinet. When I acquired this in the early '90s it had never been used. I purchased this from a friend who stated it was in the original box when he found it but because the box was literally crumbling and falling apart, the box went in the trash can.
This is a single play, mono, 33 1/3 RPM record payer attachment, will play 7, 10 & 12" LP records. Features auto start (when you pick up and place the stylus on the record and auto shut-off (record with reject groves at the end of the record). This player must be connected to an amplifier system with typical line or phono (non magnetic) input.

| | |
| --- | --- |
| | < Service Manual Available for above and other models |
the record player has been sold